To log into your HKTDC account, click the "LOGIN" button on the top menu of the fair website.

When you arrive at the login page, enter your account's email address and the password. You may select "Remember me" to keep logged in or uncheck the box if you are using a shared device. Click "Log In" and you will be redirected to the previous site upon successful login.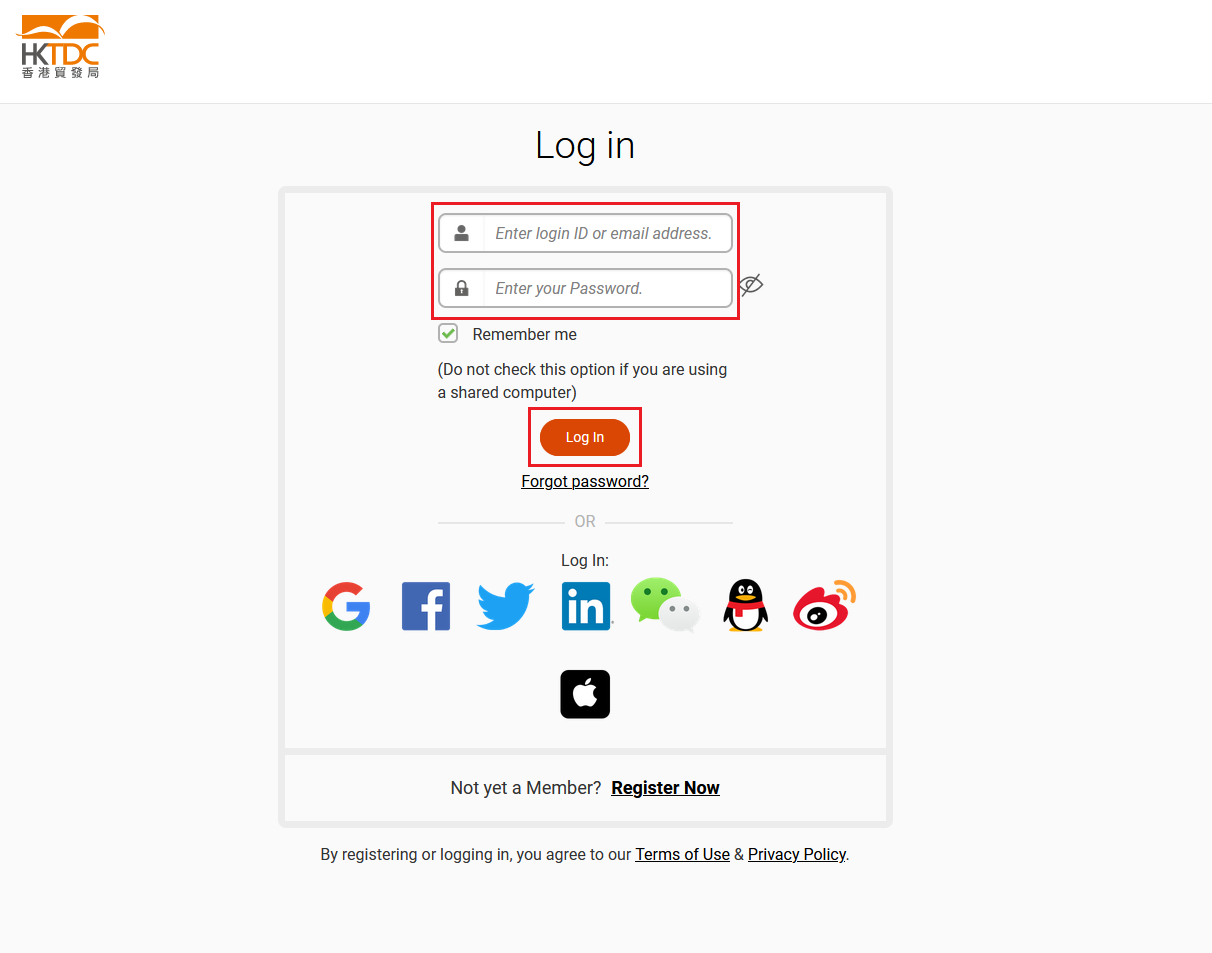 If you do not have an HKTDC account, please refer to "How do I register for an HKTDC account?" in the SSO Registration FAQ for instructions.
To access Click2Match, click the "Click2Match" button on the fair website. You will be directed to the Click2Match Dashboard if you are logged in or be redirected to the login page.

The Click2Match service is only available during specific periods of the fair. Please refer to the Click2Match FAQ section for further details.