To register as a buyer, please follow the steps below:
Go to the website of the fair you would like to register for and click the "To Visit" button on the top menu.



Step 1 – Personal Information
Fill your personal information in the Buyer Online Registration form. If you have not registered for an SSO account, you will be asked to set the password for a new SSO account.
If you have already registered for an SSO account and have logged into the website, your personal information will be pre-filled in the form. You may also edit the personal information.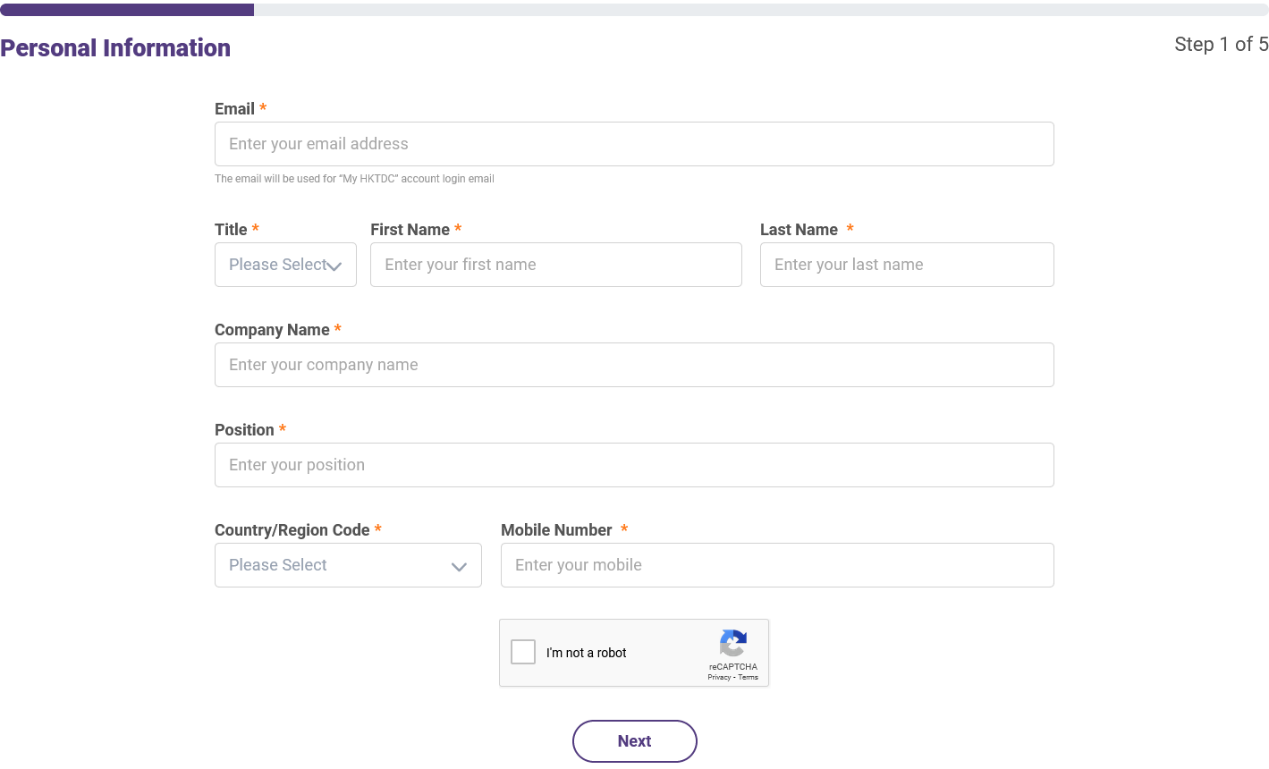 Step 2 – Company Details
Fill in your company details required and click "Next" to continue.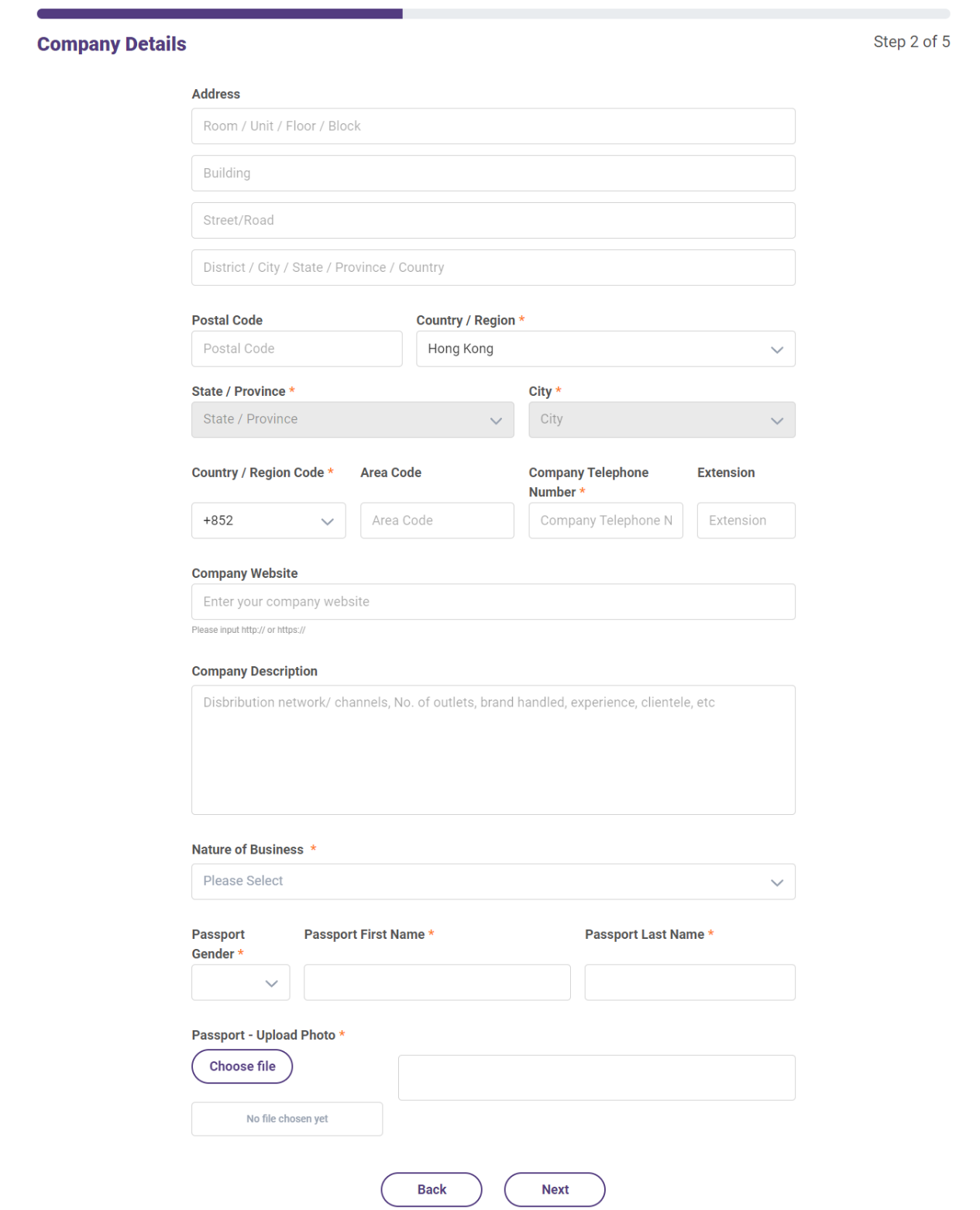 Step 3 – Business Matching
Select your preferred categories of business matching and indicate your purpose for visiting the fair.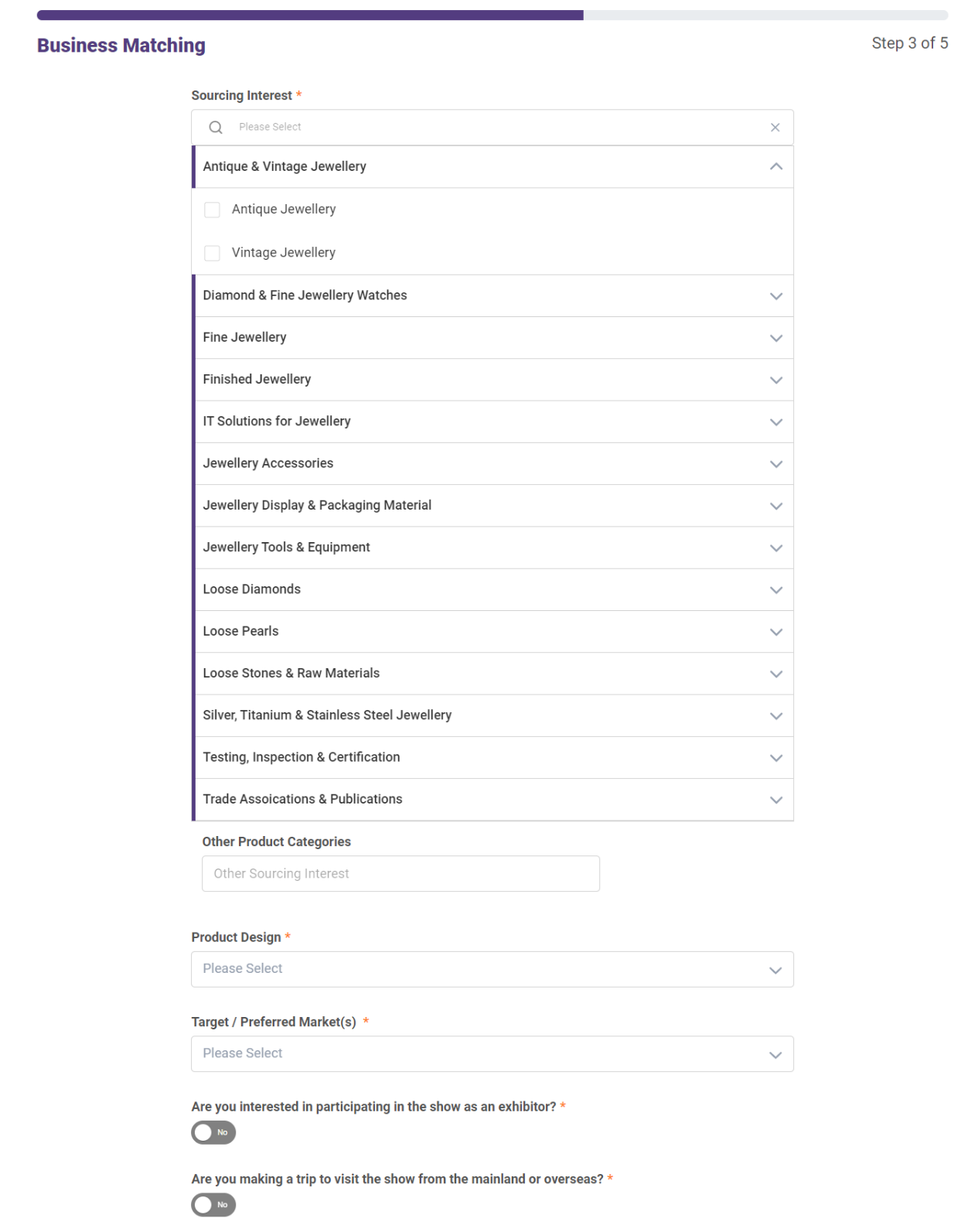 Step 4 – Registering Seminars
You may register for the seminars you would like to attend in the fair. For more information, please refer to the "Event and Seminar" in FAQ.

Step 5 – Confirm the information you have filled in on the Buyer Registration Form and read the disclaimer carefully. Click the "Confirm" button to complete the registration.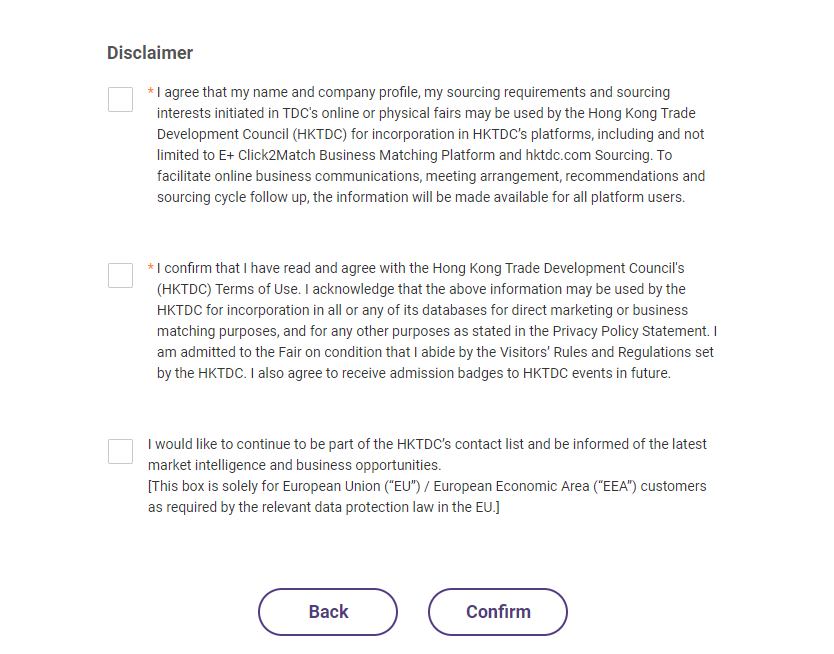 Upon successful registration, you will receive an email with the details for visiting the fair.
If it is an ongoing fair or a fair that will soon begin, you will be directed to fill in the Buyer Online Registration form. However, for fairs that are not ready, you will see the message "Information will be coming soon". Please visit the fair website again soon for updates.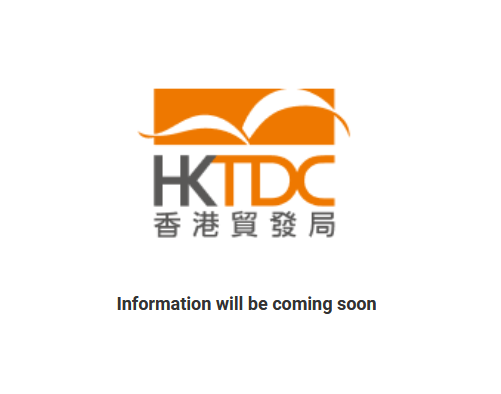 The fair dates will be shown on the fair logo on the website. You may also go to "Fair" > "Fair at a Glance" to check the dates of the physical fair, Click2Match, and hktdc.com sourcing as well as adding them to your calendar.