The Business Card functions as it does in the real life, you may exchange your Business Card with the buyers for contacts.
To exchange your Business Card, click the Business Card icon

next to the "Attachment" icon.
You may choose to send your Business Card with the information on your current profile or you may edit the Business Card before sending. Please note that the edited information will not be saved to your SSO profile.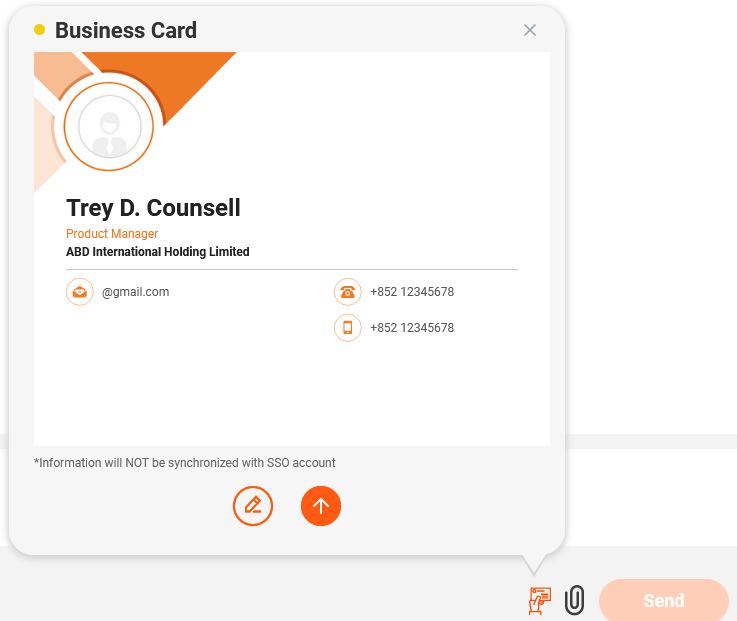 Upon receiving a business card, you may enlarge the business card by clicking on it, and a "Business Card" button will appear on the buyer profile that you received the business card from.